Monitor your shipping data like never before
Focus on the parts of your business that matter most, and we'll help you get so much more from your shipping. We've got this!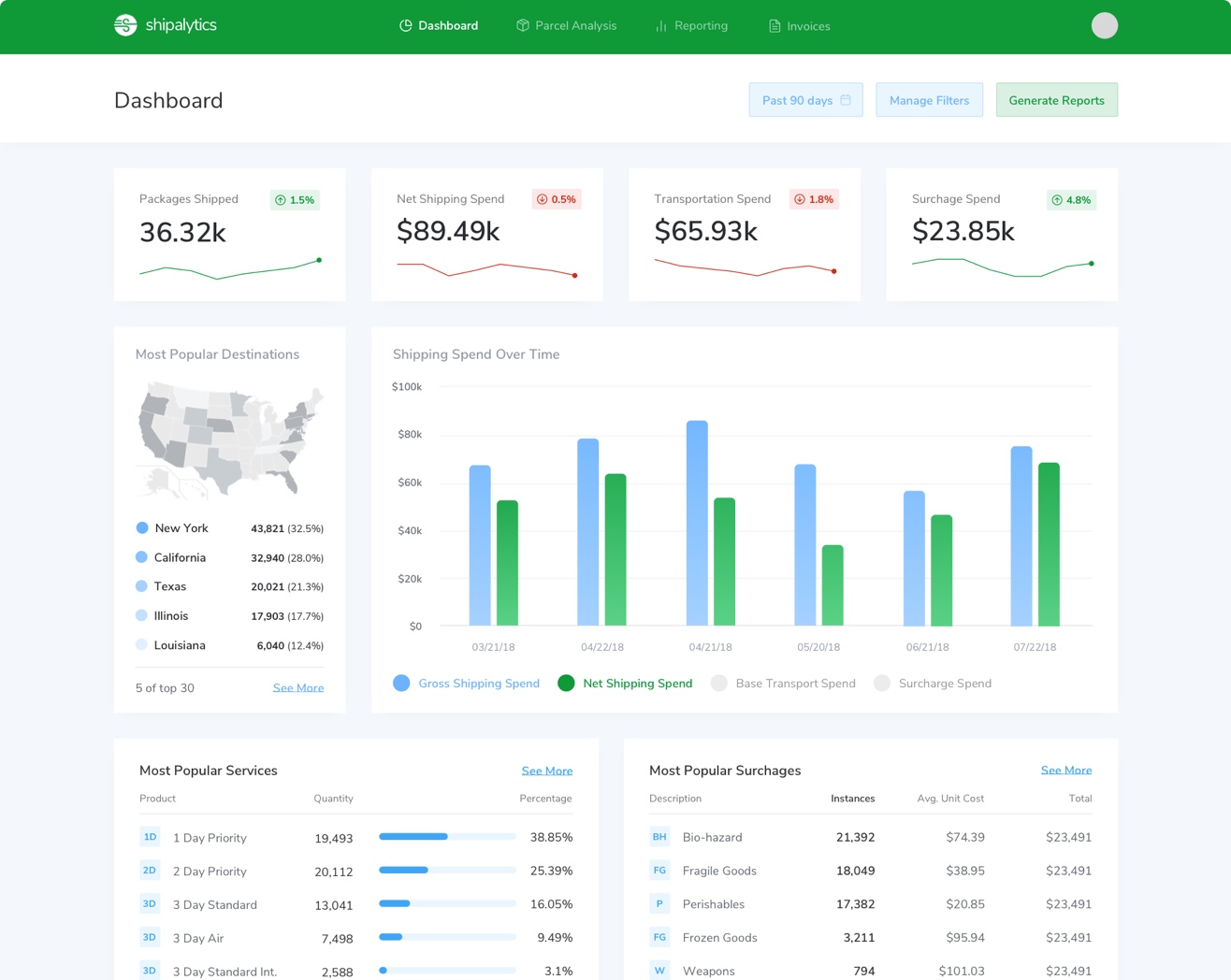 Thanks for signing up!
Thank you for signing up to be a founding member of Shipalytics. We will be going live soon and you can be one of our first customers. We can't wait to work with you.
Bank Level Security
Data is an integral part of your business so we make sure it's stored with the latest security protocols.
100% Self Service
No consultants or pricey audits. Shipalytics gives you full autonomy.
Carrier Friendly
We help you get the most out of your carrier relationships so that you can grow together.
Dashboard Overview
Stay in control of your shipping by using the dashboard to uncover unexpected trends and expenses.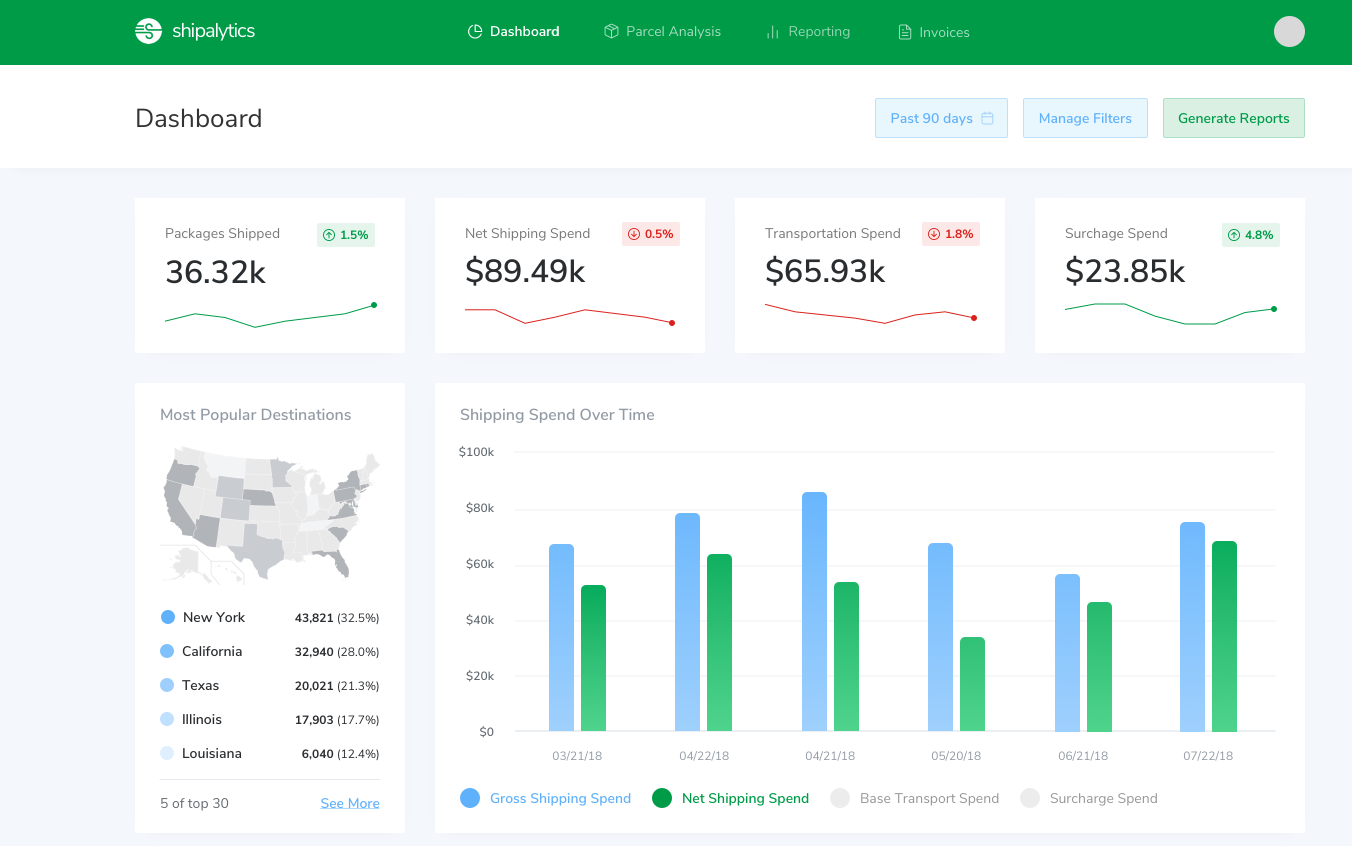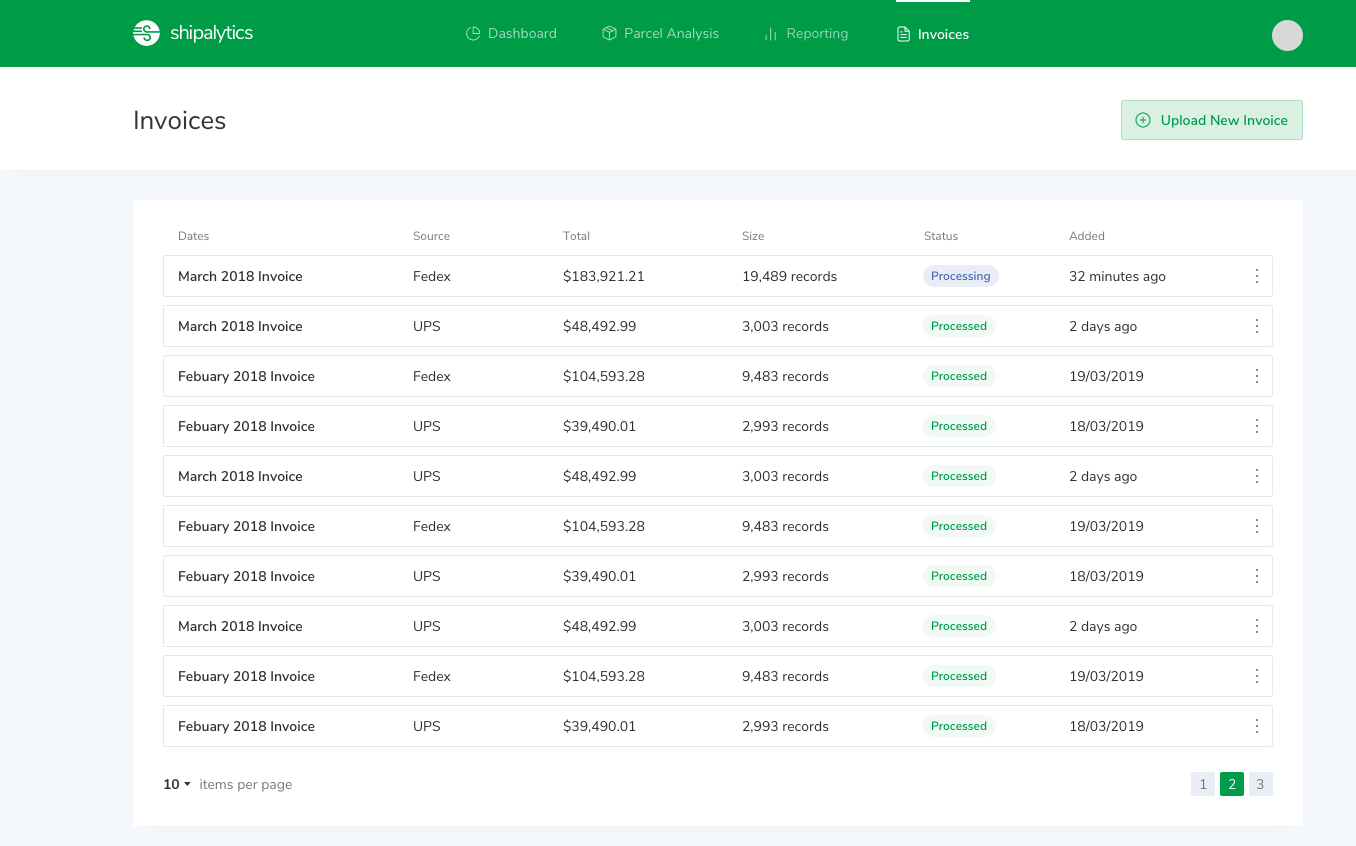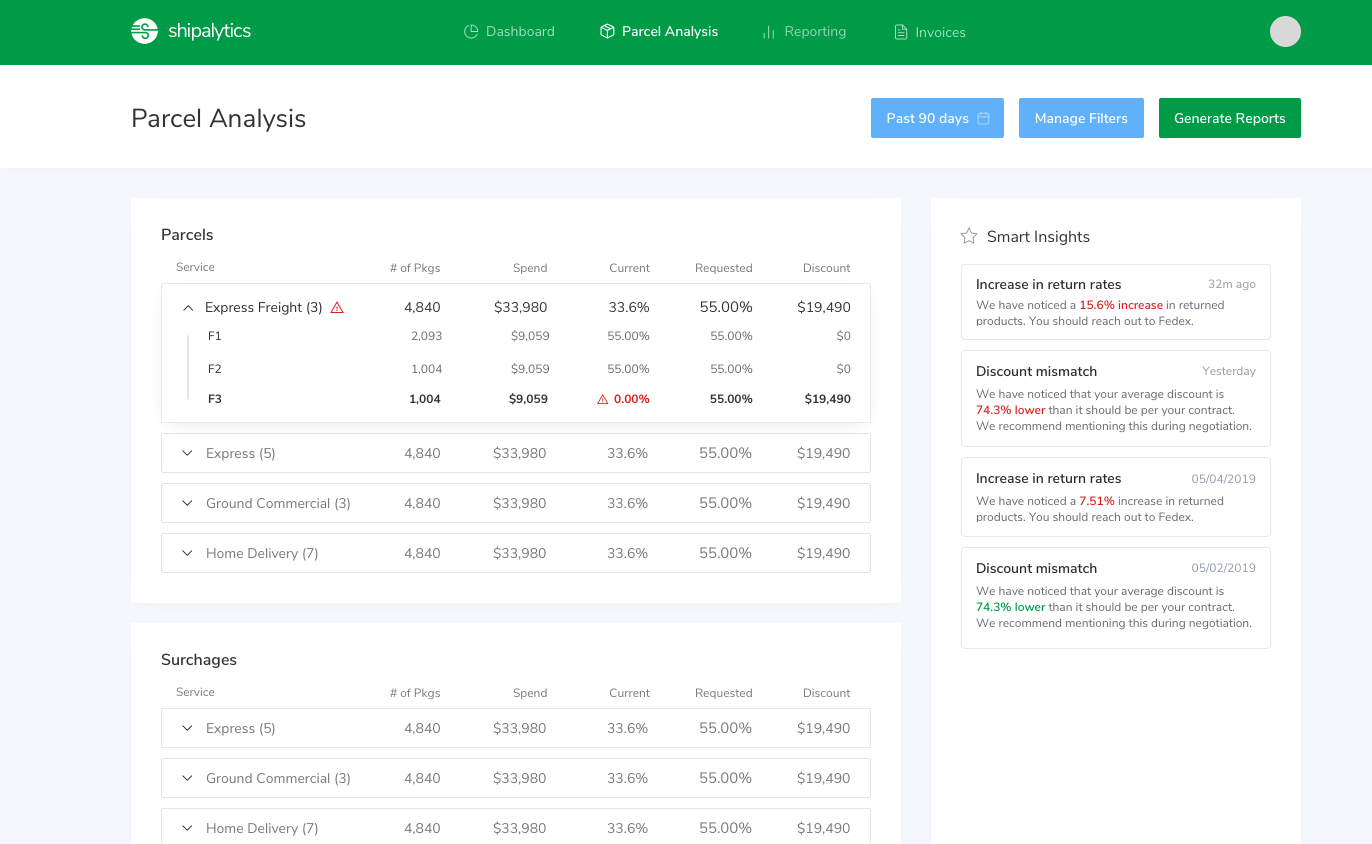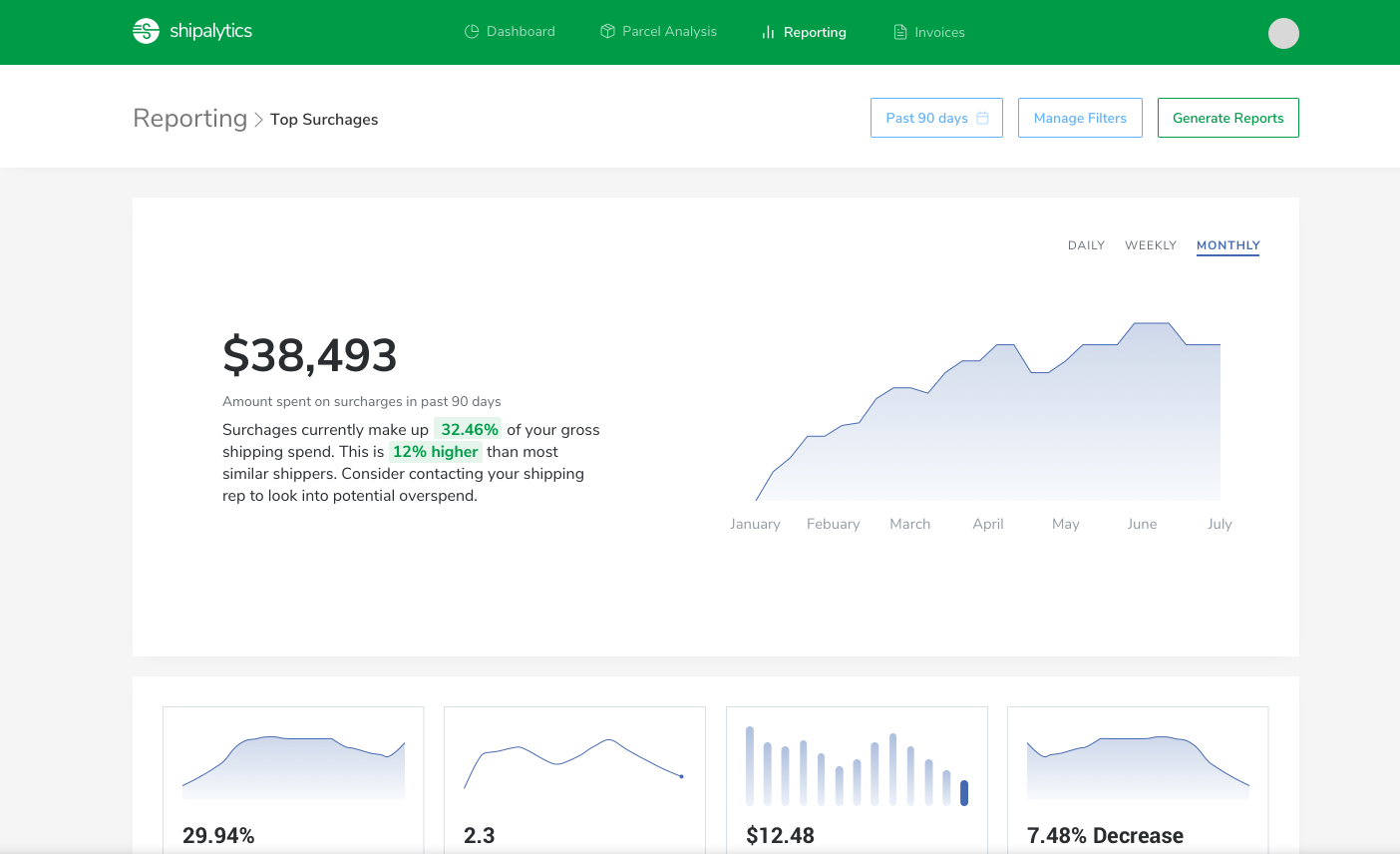 How it works in 3 easy steps.
1
You sign up and upload invoices
Shipalytics takes decades of consultation experience and puts it into a simple application that quickly gets you valuable and detailed answers about the state of your shipping operations. Just follow these few steps.
2
We process and analyze
Shipalytics will process the invoices quickly and start to generate detailed reports about different aspects of your business, sumarized in the Overview dashboard. Over time we will learn from your data and use AI to make personalized recommendations.
3
Take action on our insights
Just like your business is constantly evolving and changing, so will your data analysis results. Keep an eye on our dashboards to ensure that you're acting on the opportunities that arise over time.
Unlike our competition, we believe in transparent, upront pricing.
You can focus on the parts of the business that matter most, and we'll help you get so much more from your shipping; we've got this.
Monthly
Billed annually based on your average annual shipping spend.
Upload your invoice & start optimizing
Sign up and upload your invoice within 10 minutes, and you'll be well on your way to saving potentially tens of thousands of dollars.
We are passionate about transparency and accuracy. We want to level the playing field and build stronger (fact based) relationships between shippers and carriers.

We build long relationships with our customers by empowering them to make better decisions for their business. Our goal is to help shippers optimize and grow!
Decades of industry experience in the parcel shipping space
World class, bank-grade software security
Focused on helping our customers succeed